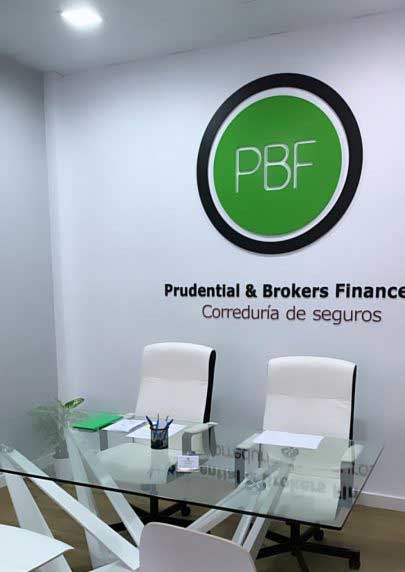 Let's Introduce Ourselves
Prudential and Brokers Finance SL (PBF) was born from the union of two insurance brokers, (Enrique Sánchez and Epifanio Muro), with more than 20 years of experience in the insurance sector, working in different insurance companies and in insurance mediation.
Currently, PBF has a presence in all the Canary Islands and with offices in Gran Canaria and Fuerteventura.
PBF belongs to the Willis Network Alliance which allows us to be at the forefront of technology in terms of management and relationship with our clients, we work with more than 20 Generalist and Specialist insurers in Health, Civil Liability and Life, to have access to the most wide range of products with the best prices and coverage to cover all the needs of our customers.
Prudential and Brokers Finance SL is registered in the Commercial Registry of Las Palmas and in the Special Registry of Insurance Brokers of the Canary Islands Government, with code J-0082.

PBF benefit from exclusive membership of Willis Towers Watson Networks, one of the world's largest global insurance brokers. With the strength and resources of a global insurance broker readily to hand, we are able to provide an unparalleled level of service and can pass on key benefits directly to our customers.
The membership allows us access to all of the leading insurance companies and specialist underwriters, enabling our customers to benefit from an insurance solution tailored to their exact needs, with enhanced wording if required, at preferential rates. Coupled with our ability to provide a friendly, local service and the highest standards of personal attention, it adds up to an unparalleled proposition.